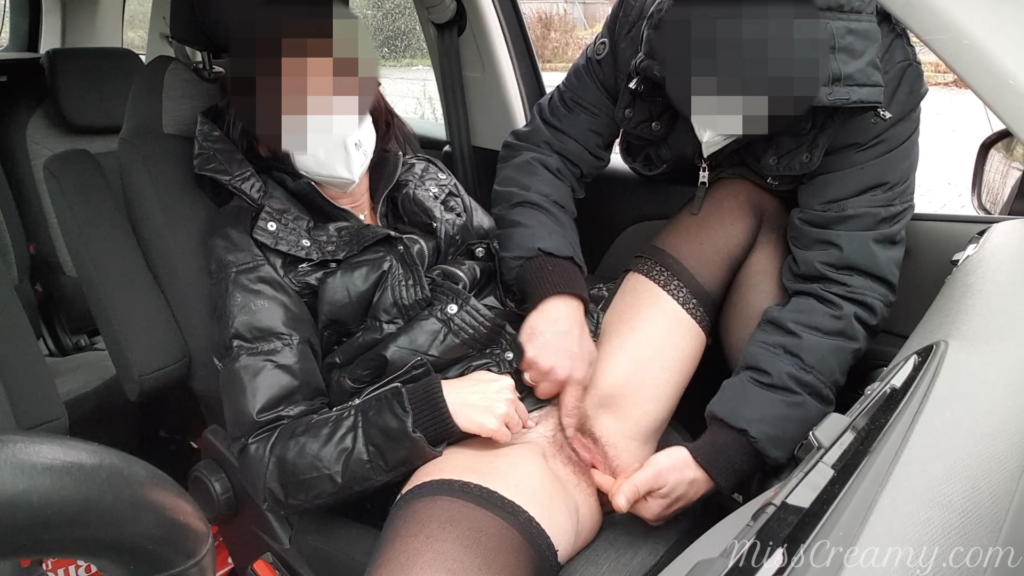 Today stopped the car again in a parking lot frequented by voyeurs.
I wore the stockings and I took off the panties to make the situation very exciting..
Also this time the cars passed a short distance away and many people walked a few meters from us.
Someone will surely have seen us.
I started masturbating my pussy and after a few minutes a stranger walked up to the car window.
He was very good and delicate. He expertly massaged my pussy until I reached an intense orgasm and squirting all over the car seat.
Magnificent…
Kisses Creamy