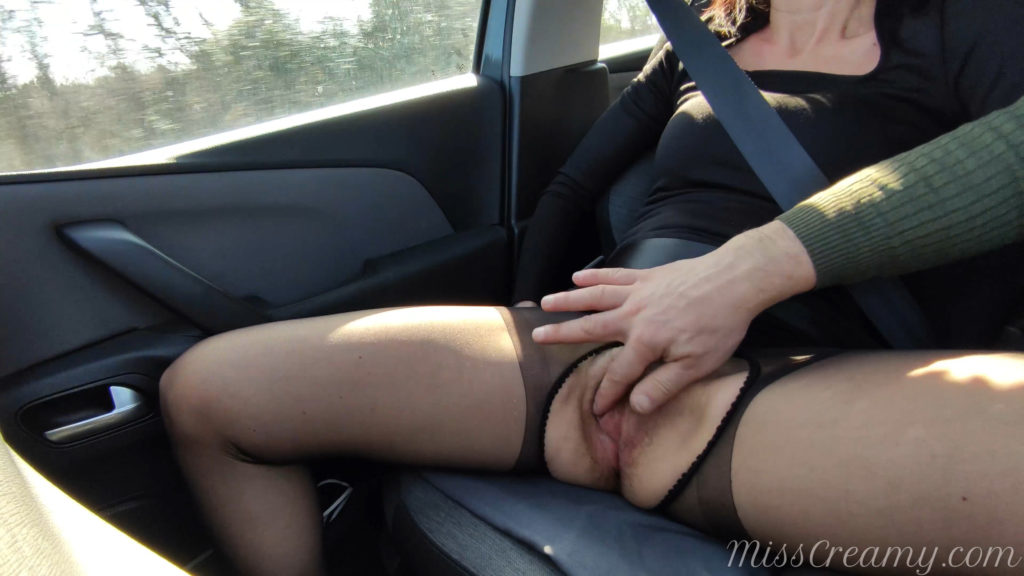 Today I provoked a student of mine in the car before I got to school.
After taking the highway I started showing off my stockings and my wet pussy strictly without panties.
I started masturbating my pussy to provoke him and while he was driving he started stroking my leg until he reached my wet pussy.
Many people will have seen us … very exciting.
Kisses Creamy