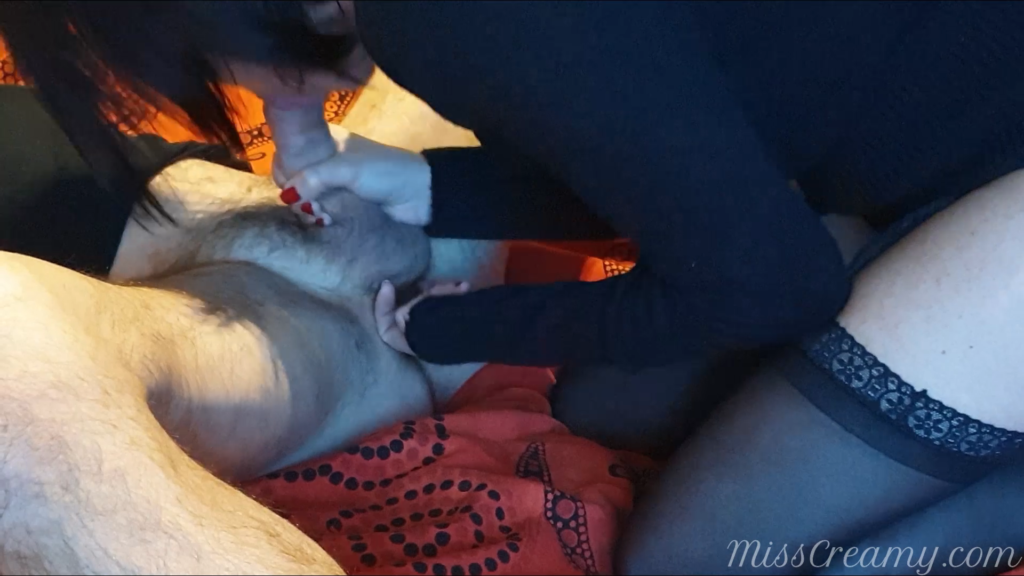 As a good slutty teacher, I decided to please my student's father with a blowjob.
For this occasion I wore the stockings that he likes so much.
He asked me to do something special 🙂 I granted his wish with a special massage.
I sucked his cock with a finger in his ass.
He enjoyed like a pig 🙂
Kisses Creamy