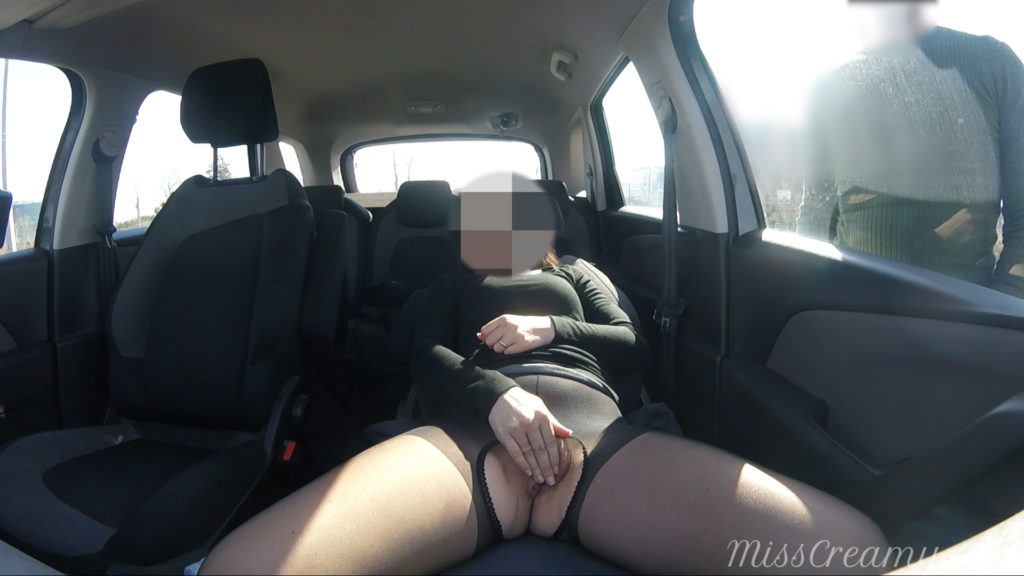 Today I invited a peeping tom into a public parking lot at the risk of being caught by passers-by.
I was so horny that I started masturbating my pussy and after a few minutes a stranger walked over to the car window.
After sucking his hard cock this time I decided to get fucked in the car in front of everyone and make me cum in my pussy.
Also this time the cars passed a short distance away and many people walked a few meters from us.
Someone will surely have seen us.
I'm becoming a real slut.
🙂 🙂
Kisses Creamy