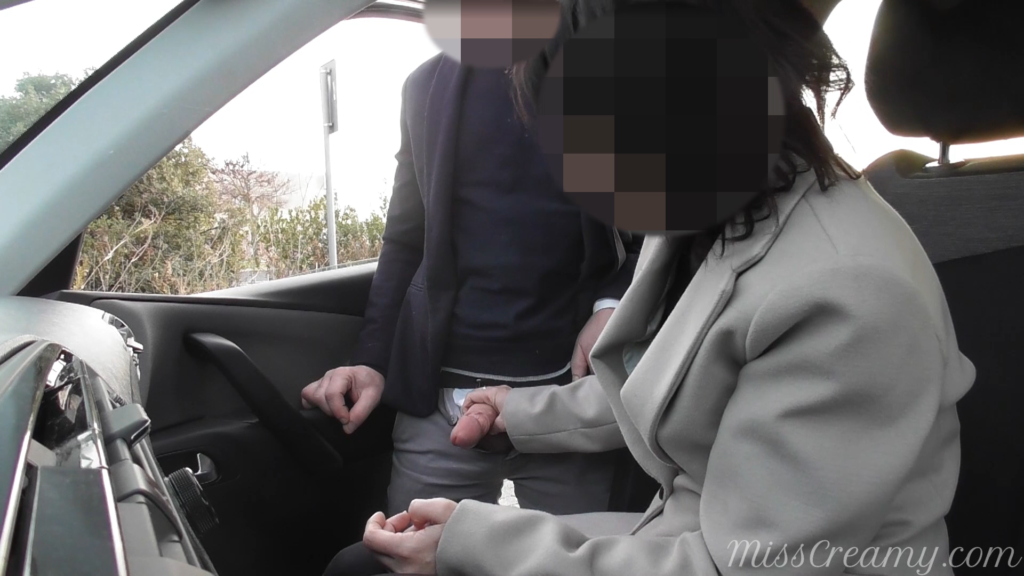 This afternoon after work I stopped in a parking-car lot frequented by couples and voyeurs.
I didn't wait too long and a voyeur slowly approached my car.
The situation was very exciting, cars passed a short distance away and many people were walking a few meters from us.
I gave him a very risky handjob it was all very exciting. Someone will surely have seen us 🙂
Next time I will try to give a blowjob to another stranger.
Kisses Creamy