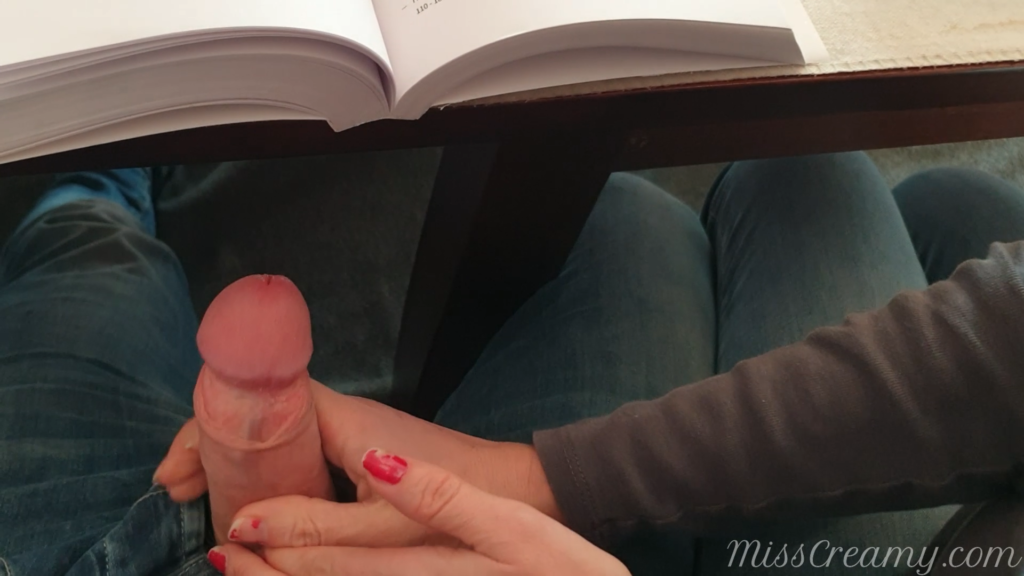 This morning during a classroom lesson at the university I decided to brighten up the day with some sex with a student sitting next to me.
I risked being seen by the other students and by the professor who was explaining a lesson perhaps too boring for me.
The student liked it.
I gave him a handjob until he cums.
Exciting 🙂
Kisses Creamy